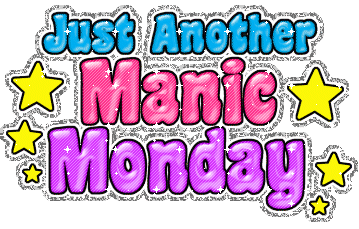 MyNiceSpace.com
Good Morning!! I have decided that Monday's are just not my day....First of all, the phone woke me up, I ran down the stairs, missed the bottom 2 stairs, and just about landed in a heap. Then, no matter what I did with my computer, it kept wanting to do what IT wanted to DO. So, I just left IT alone for awhile! HAHA.....then, I noticed that it rained again last night, and I forgot to bring in my chair cushions on the deck. Bummer. Now they are all yucky wet. Hmmmm....Monday's are out to get me!!
*********************************************
When IT (the computer) decided to finally let me on, I started cruising around and found a great new site:
nickels-n-dimes.
Ooooohhh....I really like this one. Becky has listed some great printables for:
June 21-27
CVS
or
Walgreens
. I just printed the Walgreens ones, and plan to take them with me today. I get to go past the Big Town today, on the way to yet another teen daughter Ortho appt., and I plan to make a quick exit off the interstate to so a little shopping. I wonder how long my "quick exit" will take! :)
*********************************************
Common Sense With Money
has a great post about a fantastic Meijer deal going on right now. Guess what store is also in the Big Town?! You got it...MEIJER! YAY!!
While I was reading about the posts at Common Sense, there was one that really caught my eye. It was a guest post written by Angela Russell from the
Coupon Project
. It is very informative, and I got alot out of the article! This is what it says at the bottom of the article:
"Angela is the author of
The Coupon Project
, a blog chronicling her real life couponing adventures. Her goal is to encourage and educate other newbie couponers how to enjoy amazing money-saving success through easy-to-follow posts. "
*********************************************
Anyone up for more yummy treats? Check out this one that I found over at
Free Sample Freak
:
Print a coupon
for $1 off any medium or large frozen beverage from Baskin Robbins. Coupon is valid thru 7/18/09. Thanks Brandie!! Don't forget to sign up with
Baskin Robbins Birthday Club
and receive a free Ice Cream on your birthday!