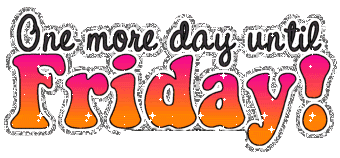 Glitter Graphics & Comments
Have you ever heard of Pinecone Research? Or, have you heard of it but haven't figured out how to join?? Well, check out this e-mail that I received yesterday from them. For a limited time only, Pinecone is accepting new registrations (one per household), and I have included the link to their sign-up page. The e-mail said to forward it on to new households, but since I don't have everyone's e-mail address, I just copied and pasted it on my blog.
Dear ALISA:

**It's not too late to take advantage of this special opportunity to refer households to apply for membership on the PineCone Research panel.** If you have already assisted with this effort - thank you and please feel free to disregard this email.

PineCone Research is growing and we invite you to help! We are offering select members the opportunity to recommend membership to a friend or relative who is NOT a member of their household.

Do you know of households that would like to join the PineCone Research Panel? If so, please FORWARD A COPY of this email to each household you would like to refer so that they may click on the registration link shown below. That household should complete the registration form themselves and submit it. REMEMBER THAT ONLY ONE PERSON PER HOUSEHOLD MAY REGISTER. Multiple registrations of the same Household will void all registrations.

Here is the link to the registration:
http://www.pineconeresearch.com/signup/ds552Referral1.asp

As a member in good standing, you've already seen the benefits of being part of PineCone Research. So please, share the benefits of membership with a friend. Don't forget, please don't tell them about any of the products that you have seen in our questionnaires or tried in your home. Remember, it's important that your PineCone Research survey and product testing experiences remain confidential.

If your referral has any questions, they can email us at:

http://mymail.verizonmail.com/scripts/mail/compose.mail?compose=1&.ob=2a44dc8bfd4be4c7924a7fbd1f4aac0558aa3883&composeto=scott@pineconeresearch.com&composecc=&subject=&body=
or click on the attached links to learn more about PineCone Research.

http://www.pineconeresearch.com//about.HTM

http://www.pineconeresearch.com//policy.htm

While this is not a paid referral program, we genuinely appreciate your help in spreading the word that PINECONE IS GROWING!

Thank you,
Karen Scott
Web site: http://www.pineconeresearch.com/
HOPE YOU ALL HAVE A WONDERFUL THURSDAY!! TODAY IS MY DAY TO WORK THE NOON-3 SHIFT AT THE LOCAL THRIFT STORE. MY SISTER, Danesa, AND HER DAUGHTERS ARE ALSO COMING FROM OHIO TO STAY FOR A WEEK. THEY'LL BE ARRIVING HERE AROUND 4:00PM. YAY!! WHAT FUN!!

HOT DEAL ALERT: Want to snag some *Almost Free* baby wipes?? Check out this link that I found at: Moms By Heart: Walgreens Coupon Booklets Found In-Store! Even though my kiddos are teens now, I still use wet wipes for fast-food eating (in the van!) and for trips.
**big thanks to Moms By Heart for the great info! **